THSC Family Values Bundle
Announcing the THSC Family Values Bundle
Attendees that join or renew their THSC membership at the Called to Teach Convention will receive the largest giveaway bundle that THSC has ever offered! The THSC Family Values Bundle has a retail value of over $500!
The Family Values Bundle includes:
WORLD – World Digital year-long subscription ($40/yr) + 3 month World Watch subscription ($7/mo)
Canopy – "Basic" year-long subscription ($96/yr)
Patriot Academy – Constitutional Defense Library of Liberty – 10 DVD Box Set ($97)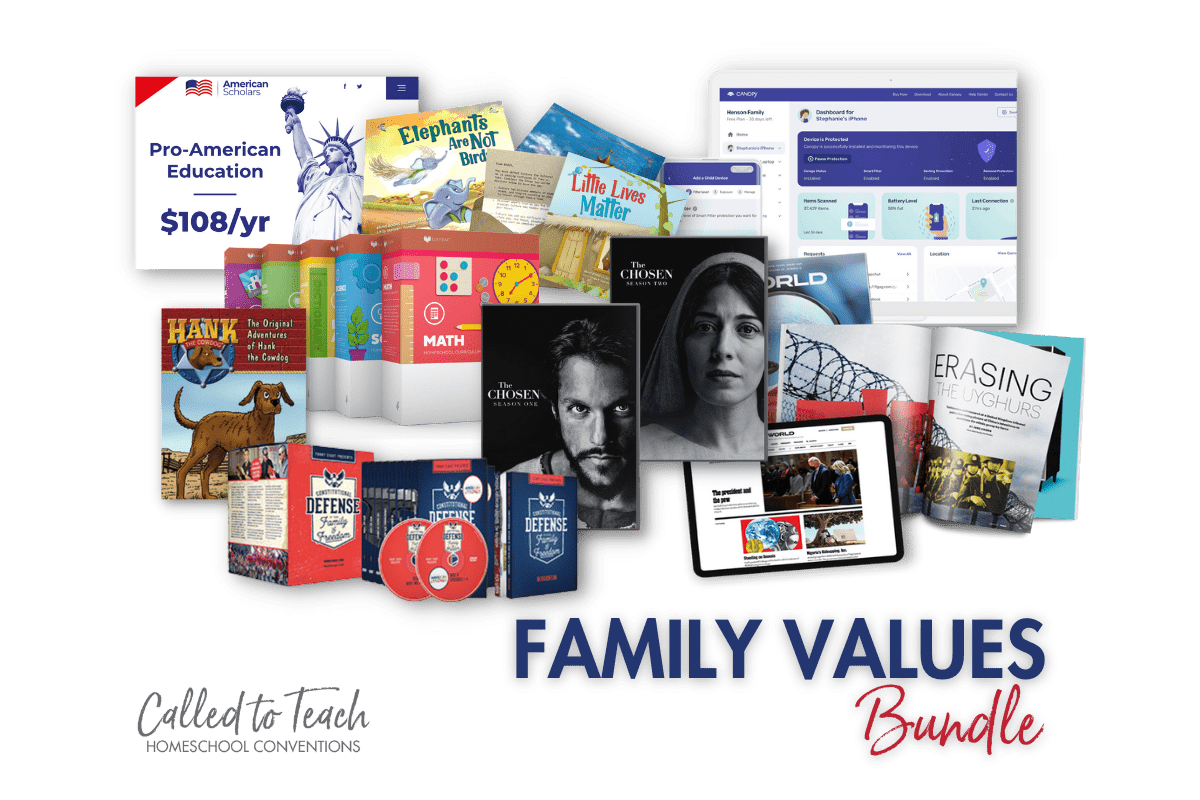 Join us at Called to Teach Convention to redeem a bundle for your family!