Main Content
Attend the Best Homeschool Convention in Texas
Empower your homeschool through Evaluation, Discovery, and Direction
THSC Allen Called to Teach Convention
Thursday, April 21 – Saturday, April 23, 2022
Delta Allen Hotel
777 Watters Creek Blvd
Allen, TX 75013
THSC The Woodlands Called to Teach Convention
Thursday, June 2 – Saturday, June 4, 2022
The Woodlands Waterway Marriott
1601 Lake Robbins Drive
The Woodlands, TX 77380
Everything you need to homeschool, all in one fun convention.
Renowned Homeschool Experts
Workshops and presentations by well-known speakers including The Benham Brothers, Jonathan Evans, Andrew Pudewa, Leslie Ludy, Philip Telfer, Susan Seay, Lynn Dean, and many more!
Topics include everything from Understanding Your Child's Unique Learning Style to Regaining Focus in an Age of Digital Distractions. There is literally something for every family!
Evening Events
Exhibitors
Hundreds of exhibitors will be on-site with hands-on curricula and resources to empower your family as you plan for the upcoming school year!
Programs for the Whole Family
Community
Be a part of the homeschool movement by joining thousands of homeschoolers from across the state of Texas on their journey of evaluation, discovery, and direction.
Get the Tools Your Family Needs
We have reimagined a streamlined 2021 Called to Teach Convention format to create positive family memories and experiences with the goal of empowering homeschool families through Evaluation, Discovery, and Direction.
Evaluation
Thursday is all about evaluating where your family is in their homeschool journey. Where is your family headed? Take a moment to take a deep breath and dare to consider what could be.
Discovery
Friday is all about the joy of discovery! What tools do you need? Options, solutions and brand-new opportunities are at your disposal, just ready for you to find them.
Direction
Saturday is your day to take your evaluation and discovery to the next level and develop a plan of action that works for you and your family. Equipped with all the right tools, you will have what you need to flourish in a brand new school year.
The Woodlands Waterway Marriott
1601 Lake Robbins Drive
The Woodlands, TX
Speaker Information
Apply to Become a Speaker
Convention Mission
Equip, Inspire, and Encourage families on their homeschool journey to raise up the next generation of leaders to the glory of God. 
Speaking at a Texas Home School Coalition Convention is by invitation only. All potential workshop speakers must go through an approval process with our Speaker Selection Committee before they are eligible to receive an invitation to hold a workshop.
Thank you for your interest in speaking at THSC's Called to Teach Homeschool Convention!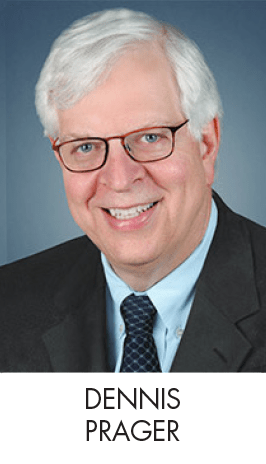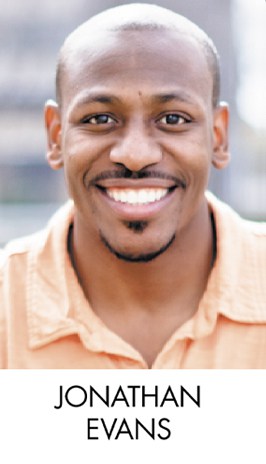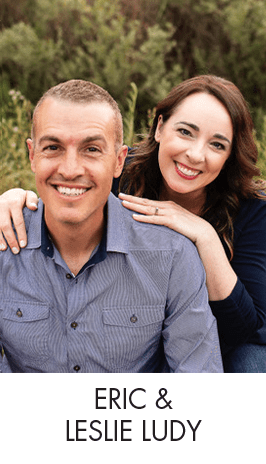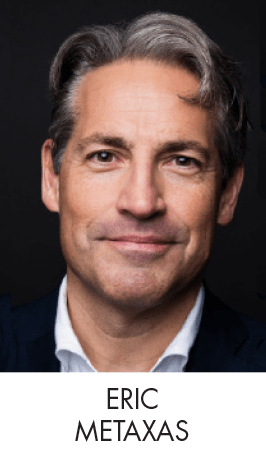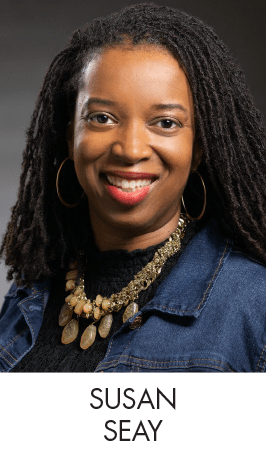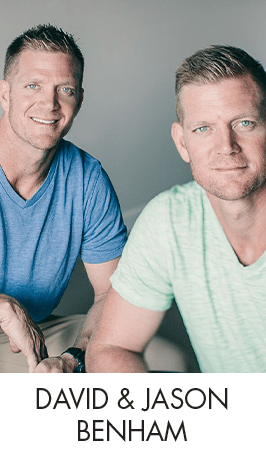 Gain Advice from Industry Experts
Take the Next Step In Your Homeschool Journey
Whether you're new to homeschooling or have years of experience, the 2021 Called to Teach Homeschool Convention can offer you guidance and tools to support your journey. Register today to reserve your spot.
What else is included?
Also included are four convention exhibitor passes (entry to exhibit hall, workshops and evening events), refreshments and a welcome reception, helpful Teen Staff volunteers throughout the event, a free listing of the exhibiting organization in the digital Convention program, convention app, and a link from the Called to Teach webpage to the Exhibitor's website.
What size booths do you offer?
Options include piped and draped standard 10′ x 10′ booths and mini 6' x 10' booths. Booths come with one 8' x 30″ long draped table, two chairs, small trash can, and a booth sign.
WHAT ABOUT LOCAL ATTRACTIONS?
Things to "Do, See and Eat" during your stay! Make the most of your time at convention and visit the local attractions.
Allen, TX Special Offers
April 29 – May 1, 2021
Discounts
FREE- You will find deals to patron your neighbor's business to eat, sip, shop, play, stay and save on local services in Allen. The pass will be immediately delivered to you via text and / or email. All you need to do is present the pass on your phone or bring a printed pass to show to the attendant at any participating business to get great savings.  Some examples of businesses offering discounts: Dairy Queen, Cicis pizza, Frogg Coffee Bar & Crêperie, Nothing Bundt Cakes, Palio's Pizza Cafe Allen, Rudy's "Country Store" And Bar-B-Q, Italian Villa Allen, Pinstack, and so many others.
Adult - $47  Child- $31
CityPASS Admission Includes
Perot Museum of Nature and Science
Reunion Tower GeO-Deck
The Sixth Floor Museum
Dallas Zoo   OR   George W. Bush Presidential Library & Museum
NOTE: All attractions are accessible by the DART Light Rail or Trolley, except the Library which requires an additional bus ride (included with Dart ticket).
Six Flags Over Texas invites homeschool groups, associations, and families to enjoy an exclusive day at the park. The learning continues with our hands-on educational opportunities. Reinforce basic math and science skills, along with experiencing physics concepts in motion on many of your favorite rides. Download our educational workbooks to enhance your child's understanding of these concepts.
Six Flags Homeschool Day TBD
Allen Area Attractions 
Visit Allen TX is a great place to find your next adventure! Allen, TX is THE up and coming destination in DFW to get away to play. Check out the Visit Allen Visitors Guide for many ideas on places to eat, shop, play and explore!
Heard Natural Science Museum & Wildlife Sanctuary  in McKinney, Texas! Hern Natural Science Museum and Sanctuary offers a unique combination of indoor and outdoor activities for your family. You can go on a self-guided tour exploring the indoor and outdoor exhibits and walking trails through the wooded, prairie and wetland habitats on your own.
Historic Water Station Trail
The Historic Water Station Trail gives trail-goers an opportunity to experience Allen's history. Just off the path of the Cottonwood Creek Hike and Bike Trail, a destination bridge overlooking the Old Stone Dam connects to the crushed granite loop where interpretative panels detail information about the Historic Water Station, a Texas State Archaeological Landmark that's listed on the National Register of Historic Places. The Old Stone dam is believed to be the only railroad water reservoir left in the United States.
The DART light rail System is 5 miles from Hotel,  Parker Rd Dart Station There you can park your car and take the DART system to the area attractions noted below.
The Dallas Farmers Market was established in 1941 as a municipal farmers market. Historically, it was the central hub for farmers to bring their produce, meats, and dairy to the city. Today, with the development in downtown Dallas, the Dallas Farmers Market has been transformed to be the farmers market for the future. The addition of food entrepreneurs along with farmers and ranchers, makes this a place to taste the diverse flavors and cultures of Texas. The Market is open daily with a variety of eateries and shops. The Shed is open over the weekends as an open-air farmers market. Come meet the people that grow, raise and make your food!
NOTE: Walking distance of DART light rail train stop.
Founded in 1984, the Dallas Holocaust Museum Center for Education and Tolerance is dedicated to teaching the history of the Holocaust and advancing human rights to combat prejudice, hatred and indifference. See VisitDallas for a coupon for this attraction.
NOTE: Walking distance of DART light rail train stop.
DMA has free general admission with hours on Thursday 11 a.m.-9 p.m., and Friday-Sunday 11 a.m.-5 p.m. If your kids need to unwind, the Center for Creative Connections is a kid-friendly space with plenty to do. The Museum's Sculpture Garden is also a great place for kids to play.
NOTE: Walking distance of DART light rail train stop.
Dallas Reunion Tower's GeO-Deck
The most recognizable building on the iconic Dallas skyline sits at the western end of downtown. At GeO-Deck, you can enjoy the view and interact with Halo, the deck's digital information system, to learn about Dallas and its landmarks.
NOTE: Walking distance of DART light rail train stop. See CityPass for a discount.
The aquarium portion displays interesting marine life, including Japanese crabs, jellyfish, leafy, weedy and ribbon seadragons. Black-footed and blue penguins can be seen swimming as guests enjoy the outdoor South Africa exhibit. The Dallas World Aquarium is a for-profit aquarium and zoo located in the West End Historic District of downtown Dallas, Texas, USA. It aids conservation and education by housing many animals that are threatened or endangered as part of a cooperative breeding program with other zoos around the world.
NOTE: Walking distance of DART light rail train stop.
Named one of the "20 Best Zoos" by USA Today, the Dallas Zoo offers a global perspective on wildlife and their habitats. Catch a glimpse of the zoo's Golden Girls, a herd of elephants that call the Elephants of the Savannah exhibit home. For a more hands-on experience, the giraffe ridge is the place to be for an eye-level encounter as you hand feed the tallest animal on land.
NOTE: Walking distance of DART light rail train stop. See CityPass for a discount.
Grab a table and catch up on your reading or a board game from the kiosks at Dallas' living room, Klyde Warren Park. The urban park is perched above an eight-lane highway, though you'd never guess it wandering through the playground or enjoying live music or yoga classes offered regularly. Need a bite? Make it a picnic with a burger and fries from Relish, a walk-up window on the green.
NOTE: Accessible by the Trolley.
Designed by the Kennedy's family friend, renowned architect Philip Johnson, the memorial is an open-roofed, concrete-walled monument symbolic of an open tomb.
NOTE: Walking distance of DART light rail train stop.
Old Red Museum of Dallas County History & Culture
The beautifully restored Old Red Courthouse contains some of Dallas County's most fascinating historical artifacts.
NOTE: Walking distance of DART light rail train stop.
Perot Museum of Nature and Science
At the Perot Museum of Nature and Science, you can race a T. rex, challenge friends in robot competitions, explore the astonishing links between dinosaurs and modern-day birds, experience a simulated earthquake, journey through the universe, and test what it means to "be human". Everything from dinosaurs to DNA to diamonds are packed into five levels of hands-on discovery and adventure. We built a Museum to inspire the life-long learner in all of us.
NOTE: See CityPass for a discount for this museum. Accessible by the Trolley and DART light rail.
In 1995, the Texas Trees Foundation dedicated Pioneer Plaza to the City of Dallas providing a focal point with historical significance for downtown Dallas. The Plaza commemorates Dallas' beginnings by celebrating the trails that brought settlers to Dallas. The site features native plants and trees and a flowing stream in a natural setting and a re-creation of a cattle drive in bronze with longhorn steers being driven by three cowboys on horses. Each piece of bronze art was created by artist Robert Summers of Glen Rose, Texas. It is located adjacent to the Dallas Convention Center at Young and Griffin between the historical Pioneer Cemetery and the Dallas Convention Center. Pioneer Plaza represents the largest public open space in the central business district. Other features of Pioneer Plaza include a waterfall, man-made cliffs, native plant life and the small historic details on the sculptures.
NOTE: Walking distance of DART light rail train stop.
The Sixth Floor Museum at Dealey Plaza
The life, death and legacy of President John F. Kennedy.
NOTE: Walking distance of DART light rail train stop. See CityPass for a discount.
Other Area Attractions
Texas Horse Park at the Trinity
The Texas Horse Park builds upon the years of history and rich equestrian traditions of Texas. Deep in the heart of the Great Trinity Forest, the Texas Horse Park is an exciting new equestrian facility located on 302 acres featuring stylish architectural elements in a beautiful pastoral setting.
Saddle-up with the two non-profit organizations, Equest and River Ranch Educational Charities and experience the fun of riding horses in the big city. These first-class operators welcome people of all ages to the park whether they are attending modern day city-slicker programs, corporate or family events or therapy-focused services. The Texas Horse Park provides a break from city life. It opens up a world of equestrian adventure and a glimpse into the early days of Texas ranching and farming along the Trinity River.
NOTE: Equest is a Handicap riding facility (might be of interest to our Special Buddies)
Thanks-Giving Square is a place that inspires gratitude and honors the great American and world traditions of thanksgiving. Designed in 1976 by architect Philip Johnson, this island of serenity in the heart of downtown Dallas contains a landscaped meditation garden with cascading fountains and a chapel open to people of all faiths and traditions. Gabriel Loire's dramatic "Glory Window" and Norman Rockwell's "Golden Rule" mosaic are highlights of the art collection on display. Throughout the year Thanks-Giving Square hosts an array of events, exhibitions, and community celebrations that promote the spirit and unifying value of giving thanks. Visitor guide available in English, Spanish, Chinese, French, Russian, Arabic. Braille/tactile signage available. Admission is free; donations are accepted.
Medieval Times Dinner & Tournament
A unique venue boasting a million dollar sound and light system, arena style seating that can accommodate up to 1000 guests, an authentic jousting tournament and four-course feast. Surrender to an age of bravery and honor and witness epic battles of steel and steed during our ALL-NEW SHOW. From ringside seats, discover a feast of the eyes and appetite with more action, more fun & more excitement than ever before. As you thrill to a rousing live jousting tournament, marvel at awe-inspiring horsemanship and falconry, Medieval Times serves a four-course meal fit for royalty. Hang on to your helmet. The show is about to begin.
Dallas Heritage Village is home to the largest and finest collection of 19th century pioneer and Victorian homes and commercial buildings in Texas. These buildings, moved from throughout North Central Texas to Dallas' first city park, line the tree-shaded 20-acre setting of Dallas Heritage Village. Stroll the grounds and discover what life was like over 100 years ago for ordinary Texans.
The Woodlands- Special Offers
May 27-29, 2021
Discounts Available
Show your Badge Program with The City of The Woodlands
Show Your Badge program that would offer a discount for your attendees at participating restaurants and shops. We will alert those properties ahead of time so they will be excited to welcome your guests.
A list of participating vendors: Show your Badge Vendors
Save 45% on admission to Houston's top 5 attractions and skip most ticket lines with CityPASS tickets. Valid for nine days beginning with the first day of use. Cost: Adult, $64 (value $116); Child ages 3-11, $54 (value $88).
Includes:
Space Center Houston General Admission, including Independence Plaza and NASA tram tour
Downtown Aquarium General Admission to Aquarium Adventure Exhibit (rides and games not included)
Houston Museum of Natural Science Exhibit Halls General Admission
Houston Zoo General Admission  – OR –   Museum of Fine Arts, Houston General Admission
The Kemah Boardwalk Valid for All-Day Ride Pass (Stingray Reef, Boardwalk Beast and Iron Eagle not included)    – OR –     Children's Museum of Houston General Admission (Adults must be accompanied by a child.)
Viator website has discount tickets for many area attractions
Houston Museum of Natural Science
Enjoy more than 50% off the general admission ticket at the Houston Museum of Natural Science with use of this coupon. Explore four floors worth of permanent exhibits such as the 30,000 square foot dinosaur hall, all new Wiess Energy Hall, Hall of Ancient Egypt, gems and minerals, and many more. Ticket cost is $13.75 per person with the coupon vs. $25.00 without.
Cockrell Butterfly Center. Walk through a living butterfly habitat, marvel at spectacular live and preserved specimens of some of the world's largest and weirdest arthropods, and enjoy interactive games and quizzes. Ticket cost is $10.70 per person with coupon vs.$12.00 without.
BODY WORLDS & The Cycle of Life delivers a breathtaking encounter with the inner workings of the human body and shows the effects of poor health, good health and lifestyle choices. In addition to showcasing the wonders of human development, the 100+ preserved human specimens – including whole-body plastinates – demonstrate the complexity, resilience and vulnerability of the human body in distress, disease and optimal health. $30 adult and $21 for a child. Includes general admission to Museum.
Back by Popular Demand! Death By Natural Causes Exhibition + General Admission ticket at the Houston Museum of Natural Science. Visitors learn potentially surprising facts about the dangers of the natural world, from glow-in-the-dark radium ink to lethal mushrooms.Ticket cost with coupon is $23.00 per person vs $30.00 full price.
Area Attractions
Space Center Houston
With more than 400 things to see and do, including a variety of ever-changing exhibits, films and live shows, Space Center Houston is a must-do group destination. We invite you to experience space exploration through its exciting present, its dramatic history, and its compelling future, all of which is included with your Space Center Houston paid discount admission ticket.
$15.95 per person- discounted price; (Original price $29.95)
The link to purchase discount tickets will be sent after registration to the THSC Home School Convention is complete. Link is valid until 6/6/2021
Tickets good for: 5/22/2021-6/6/2021
The 1940 Air Terminal Museum is housed in the original art-deco Houston Municipal Airport building at present-day William P. Hobby Airport. The museum showcases the rich heritage of civil aviation, including the airlines, general aviation, and business aviation. Exhibits include Houston's fascinating aviation history.
Bayou Bend is the Museum of Fine Arts Houston house museum for American decorative arts and paintings. Displayed in the former home of Houston civic leader and philanthropist Ima Hogg (1882-1975), the collection is one of the finest showcases of American furnishings, silver, ceramics, and paintings in the world. The house is situated on 14 acres of organically-maintained gardens in Houston's historic River Oaks neighborhood.
Looking for a "wild" experience? You will find it at Brazos Bend State Park, just 45 miles from downtown Houston! (Please note that some areas of this park are closed due to Hurricane Harvey damage. Please check their website for more information).
With 90,000 square feet of interactive exhibits, our all-inclusive admission ticket provides access to hundreds of activities, workshops, special performances, and every exhibit at the top-rated Children's Museum of Houston. Celebrate your child and make memories to last a lifetime with every visit!
Downtown Aquarium is the product of redeveloping two downtown Houston landmarks—Fire Station No. 1 and the Central Water Works building. This magnificent six-acre entertainment and dining complex is a 500,000-gallon aquatic wonderland, home to over 200 species of aquatic life from around the globe. With a full-service restaurant, an upscale bar, a fully-equipped ballroom, aquatic and geographic exhibits, shopping, and a variety of amusements, Downtown Aquarium has it all!
In the heart of Houston, The Health Museum inspires passion and curiosity in health, the medical sciences, and the human body. With over 2.5 million visitors, we are the most interactive and popular science learning center of its kind and a favorite among Houstonians.
The Heritage Society at Sam Houston Park
Tour authentically restored buildings that span the city's history from before statehood to the oil boom of the early 20th century. See furnishings that reflect the lifestyles and cultural influences of Houston's earliest residents. Enjoy fun family-friendly activities for learning about the growth and development of the city. Hear experts tell the stories of the people who came to Houston seeking new opportunities. Experience Houston's history through exhibitions about the city's diverse population. Celebrate Houston here!
Houston Museum of Natural Science
As one of the most heavily attended museums in the United States and one of the most attended venues in Houston, the museum houses the Burke Baker Planetarium, Wortham Giant Screen Theatre, Cockrell Butterfly Center, and a fascinating variety of permanent exhibit areas that examine astronomy, space science, Native American culture, paleontology, energy, chemistry, gems and minerals, seashells, Texas wildlife, and much more. In addition, the museum frequently presents traveling exhibitions on a variety of topics.
Houston Police Department Museum
The Houston Police Department Museum is located in the lobby of Houston Police Department headquarters and features unique displays and a memorial wall honoring the ultimate sacrifice made by those officers that gave their lives in the line of duty. There is no charge for the museum.
The Houston Zoo is a 55-acre zoological park located within Hermann Park in Houston.
The Kemah Boardwalk is open daily, providing fun for everyone! Located just 20 miles from downtown Houston, the Kemah Boardwalk is home to fabulous waterfront restaurants, amusements, charming retail stores, festivals, and seaside shows every day.
Shankz Black Light Miniature Golf
Unique glowing experience! Family fun!
Wet'n'Wild SplashTown is a water park located north of Houston on I-45.
WHAT ABOUT PARKING OPTIONS?
Allen Parking and Directions
Parking fills up fast! Please plan time to find a parking spot that works best for you. Stay in the parking garage after unloading or find a nearby lot.
On-site parking garage fee: $8 per day
Valet parking fee: $16 per day
Allen Convention Address: 777 Watters Creek Blvd, Allen, Texas, 75013
The Woodlands Parking and Directions
Complimentary parking for hotel guests and convention attendees is located at the Town Center Parking Garage on Six Pines. Notify the attendant you are a convention guest. You can take the Skybridge over to the Convention Center.
On-site parking is available for $6 per hour or $22 per day.
Valet parking fee: $26 daily
The Woodlands Convention Address:
1601 Lake Robbins Dr, Spring, TX 77380
Can I volunteer at Conventions?
Which volunteer opportunity is best for you?
Convention Volunteer
Teens and Adults 16+
$15 discount on your total Convention registration for each 2-hour shift
Short shifts allow you to still experience Convention
Variety of positions to choose from including: registration, greeting, workshop monitoring, and more
Speedy check-in at the volunteer booth
Volunteer T-shirt included
Fast and easy signup: Click below to select your shifts and receive a discount code to use when registering
Sign Up forms coming soon!
Kid's Event VolunSTEER (with Giant Cow Ministries)
Young People 14+
Free Kid's Event registration for a sibling if you volunteer the entire event
Impact a young child's life
Event T-shirt included
Teen Staff
Teens 13-19
Volunteer service mixed with workshops, activities and a whole lot of awesome!
There's a fee to participate but it's worth every penny.
2 or 3 day commitment (you choose)
Teen Staff T-shirt included
Contact Rita Lambert at ambassadors@thsc.org with any questions about becoming a THSC Volunteer!
Are Strollers Allowed?
Most strollers and rolling book carts are allowed in the Exhibit Hall. No side-by-side strollers or wagons are permitted. Due to space constraints and fire marshal regulations, strollers will not be allowed into workshops, but they may be parked in designated Stroller Parking Areas. Please do not leave valuables in strollers while parked.
I am already a THSC member. How do I get my free convention passes?
To locate your member code and get your free passes:
1. Log into the member portal
2. Select: Membership, Donation and Event Registration
3. Your event code will be displayed on that page
Can my children attend the workshops and visit the exhibit hall?
We love having children attend Convention! Children may attend workshops or shop with you in the exhibit hall. Unfortunately, we do receive complaints that parents with noisy babies/children did not leave sessions promptly when the children became a distraction. Parents, please be courteous to others in the workshop and step out if your child is being noisy.
Can I register additional relatives on my Convention registration?
Your registration is for you, your spouse or one grandparent, and your children living in your home only. This is not a multi-family registration. Every adult needs a registration.
Can I purchase a Convention registration for a friend using my discount?
No, you may use your member discount for your Convention registration only, because only one Convention discount is given per membership each year.
What about refunds?
As with many events, there are no refunds on Convention registration.
Do you offer exhibit hall-only passes?
Yes! We offer a shopping-only package. This package gives one person access to the exhibit hall only. It does not include special evening events and add-on options, such as (Teen Staff, Children's Convention, etc.).
Do you offer single-day passes?
No, we offer full Convention registration and exhibit hall-only passes.
Do I need to purchase an additional registration for my spouse?
No, your general admission family package registration is for you, your spouse or one grandparent, and your children (ages 18 and under) living in your home.
Does registration include membership?
The registration fee does not include a THSC membership. However, if you want to become a THSC member, members do receive two free adult passes to both Conventions among many other discounts and benefits throughout the year!
What does a Convention registration include?
A general admission family package purchase is for you, your spouse or one grandparent, and your non-adult children living in your home for the entire three days of Convention and special evening events. It does not include the add-on programs such as Teen Staff, Kid's Convention, New to Homeschool seminar, etc. Those items are separate from the family package.