Teens and young adults are invited to participate in a one-of-a-kind experience!
Every year a fabulous group of teens gather together to form the Teen Staff. The workshops and volunteer service are enjoyable and meaningful but the true significance of the Teen Staff experience lies in the community and friendships forged along the way.
Teen Staff is a unique program that combines
Service jobs around the convention
Educational workshops geared toward young people
Team building activities
Fun group games
A highlight on THEIR journey!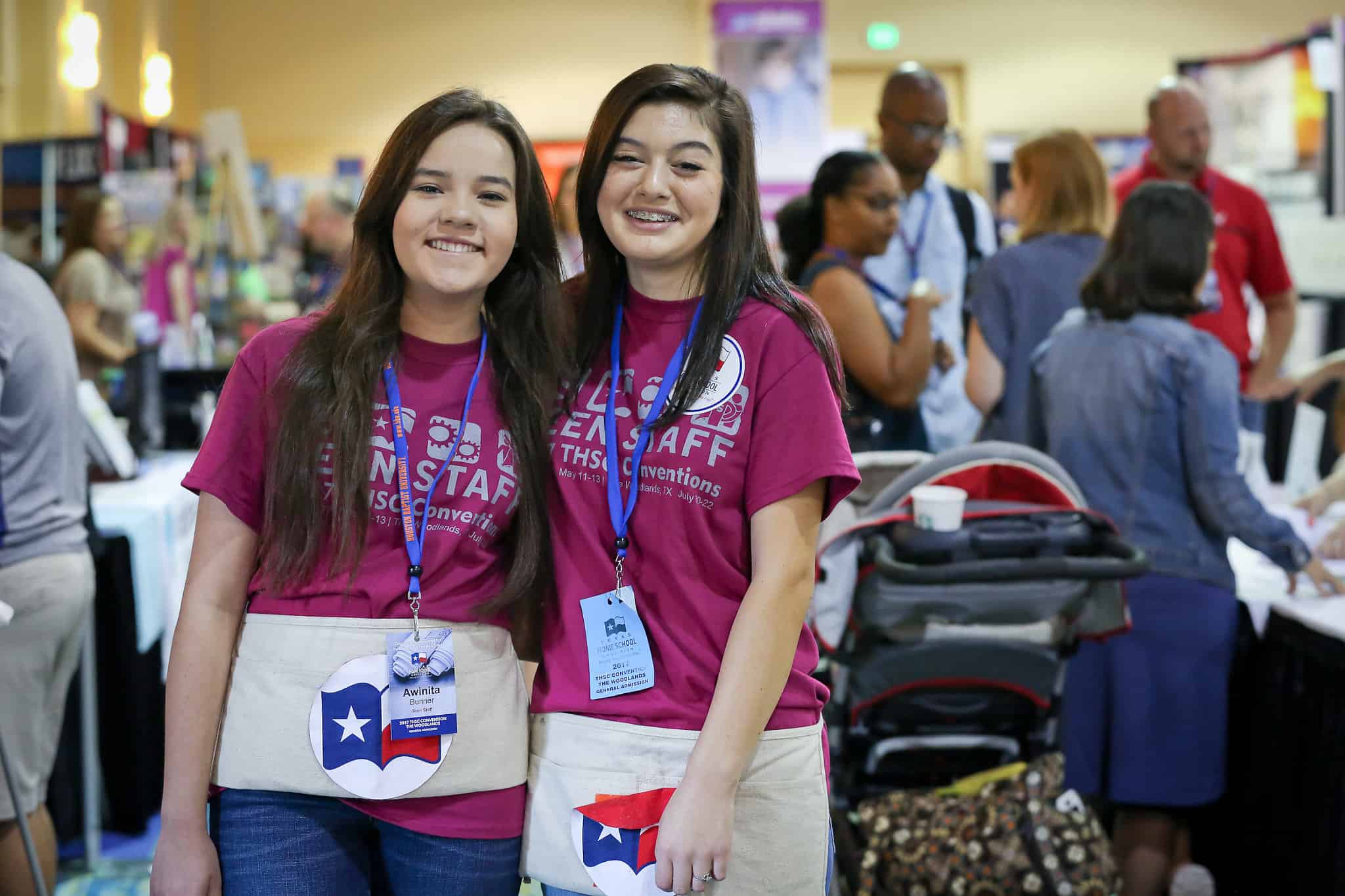 Now there are three ways to take part!
Teen Staff 2 Day Program
Time Commitment: Friday and Saturday 8:30 a.m. – 6:00 p.m.
13 yrs and older
$35.00 + $1.85 (Registration includes staff t-shirt)
Teen Staff 3 Day Program (Limited space available!)
Time Commitment: Thursday 10 a.m. – 5 p.m., Friday and Saturday 8:30 a.m. – 6:00 p.m.
13 yrs and older
$45.00 + $1.95 (Registration includes staff t-shirt)
Gold Shirt Leadership Program
Time Commitment: Thursday 4 p.m. – 9:00 p.m., Friday and Saturday 8:00 a.m. – 7 p.m.
16 yrs and older alumni only
How does it all work?
Teen Staff are trained to help with many behind-the-scenes conference duties. Teens will be placed on teams and will get to know their fellow staffers as they build leadership and teamwork skills throughout the event. Over the course of the convention, teams will rotate through a series of workshops, activities, and service jobs, many of which require interacting with convention attendees. Each team has a "Gold Shirt" team leader to train and encourage them.
Parents should understand that while Gold Shirts work closely with their team, teens are often spread throughout the Convention Center when serving and have small breaks throughout the day. In light of this, we ask that registered teens be mature enough to stay with the group and have the ability to meet back with their team at specified times.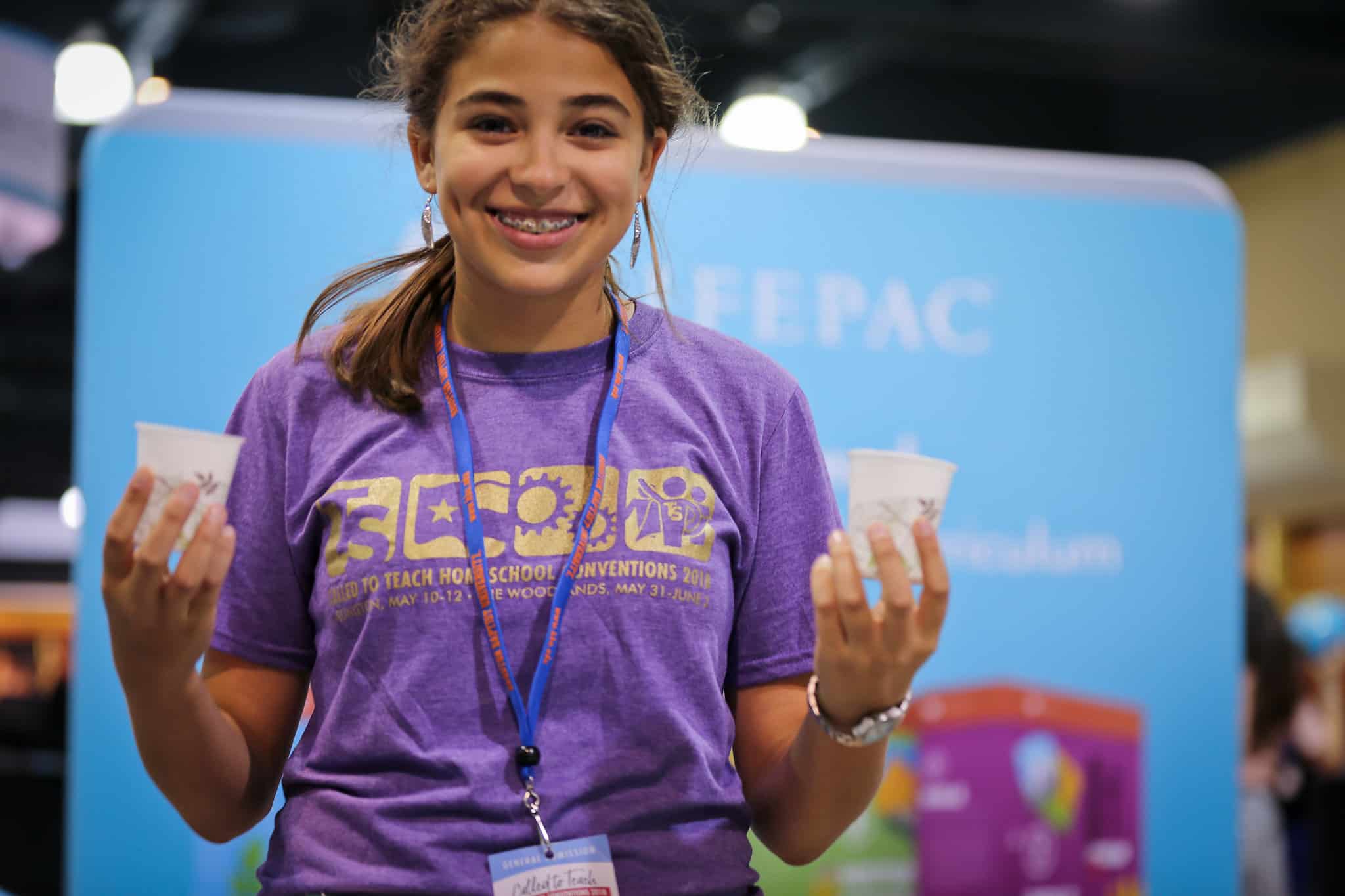 Who should join Teen Staff?
Teen Staff is a group of mature, energetic young people who are willing to work hard and be team players. Each is an important piece of the puzzle that helps make the Called to Teach Convention possible every year. We are looking for teens who have or want to develop the following characteristics:
Responsible
Mature
Energetic
Friendly
Hard Working
Flexible
Able to follow instructions
Team Player
What type of Service Jobs are performed by Teen Staff?
Greeting
Book Check
Vendor Hospitality
Stroller Parking
Kids Convention Craft Help
Special Buddies Help
Literature Distribution
Time Keeping
Packet Assembly
and more!
Teen Staff provides teens and graduates the opportunity to serve THSC and the home school community in a positive environment and teamwork setting. Register today!
See what former staffers have to say!
Teen staff was an awesome way to spend my time not only serving others but making some of the greatest friends I've ever had! I look forward to it every summer. It's not summer without Teen Staff!
~ Kelsey, age 16
The most enjoyable thing about Teen Staff was meeting awesome people and accomplishing tasks with them. Also, hearing the awesome Bible studies in workshop and answering the questions. Yeah, I love everything about it.
~ Aliyah, age 13
FAQ
What if I want my teen to attend a workshop with me or shop with me in the exhibit hall?
tim.sherfy
2022-02-16T09:02:54-06:00
Parents are welcome to excuse their teen for a period of time. They simply need to notify the team leader.
Teens are expected to conduct themselves in a courteous manner. For the benefit of the TSP as a whole, teens who are disrespectful and/or uncooperative will be excused from the program without a refund.
Still have questions? Email teenstaff@thsc.org